Grilled Corn with Basil Butter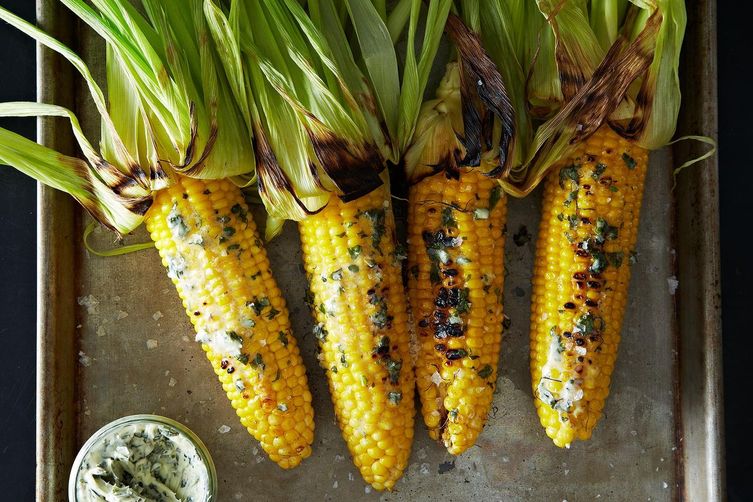 Ingredients:
Grilled Corn
8 ears of corn, shucked
Vines & Branches Castile - "Spanish Blend" Arbequina, Picual & Hojiblanca
Vines & Branches French Sea Salt
Basil Butter
2 sticks unsalted butter at room temperature
1 cup basil, loosely packed
1 tablespoon Vines & Branches French Sea Salt
Directions:
Preheat grill to medium hot.
Roll corn in a little olive oil and sprinkle with salt. When grill is hot, add corn and close the lid. Rotate the corn a few times, until some of the kernels are blistered and the rest a bright and shiny yellow. This shouldn't take longer than 8 minutes. Be careful not to overcook, or the corn will be dry.
Meanwhile, add the butter, basil, and salt to a food processer and let it rip. You may need to scrape down the sides once or twice. When the basil is finely chopped and the butter has a light green tint, it's done.
When the corn comes off the grill, slather it with the basil butter. Sprinkle with a little more salt if desired. Eat immediately.
Note: basil butter can be made ahead and extra basil butter will keep for about a week or two in the fridge. You can roll it into a log with plastic wrap and slice it off as you need it. It's AMAZING on toast

Recipe Courtesy of: http://food52.com/recipes/21960-grilled-corn-with-basil-butter